About Us
Range Pricing:
Dead-On Archery offers a Full Size 20 and 30 yard indoor range. We even have the Dart Target Hunting Simulator System!! We offer Leagues and open range to the public all year round. (Check our Event Calendar.)
Daily Range: $8/day (Unlimited Time!!)
Monthly Range: $50/month (Unlimited Pass for the Month!!)
Range Rental: $10/day+$8 to shoot (Unlimited Time!!)
Bow & Range Rental

Dart Hunting Simulator: $10-1/2 hr, $15-1 hr. Per/Person (Limit of 4 shooters in the simulator.)
Dart Hunting Simulator - Meridian Store
Birthday Parties: (Meridian Location Only)
Yes we do birthday parties and have fun doing it. We provide the space, tables, all the archery equipment and balloons to shoot. The shooters will have a 10 minute instruction and safety brief. We then turn the shooters loose on our targets for 30 minutes. Then you will take a break for cake and presents. After the break the shooters will have a chance to either shoot 3D targets or finish up in the dart room, your choice.
Pricing:
$150 up to 8 shooters for 90 minutes (additional shooters are $8.00 per shooter)
To Schedule Your Party Call Hillary at 208-515-5064
Company Events/Team Building:
We love hosting company events and specialize in team building activities. For more information or pricing you can email us at contactus@deadonarchery.com or call 208-515-5064
STAFF:
The knowledgeable staff consists of T.J., the owner Heath Curtis (Store Manager), and all of our staff. T.J. has received hands on training from many great archers, such as George Chapman, formerly with P.S.E., Randy Sewell, P.S.E., pro-shooter and archery great, and education from archery schools from all over the country. Not to mention over 15 years of experience to back them up. With the combination of all of us as a team, we are your number one resource when it comes to your archery and hunting needs. We run this shop with the mentality of treating customers the way we would expect to be treated.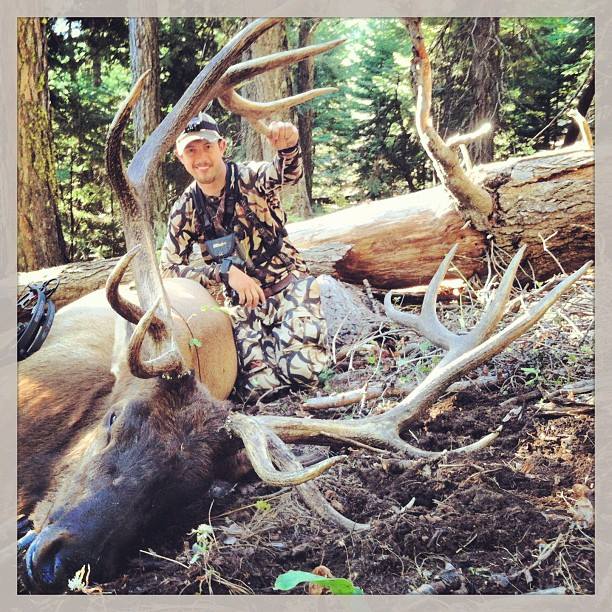 STORE:
Our Archery Shop consist of 8,000 sq.ft. that is fully set up with a 20yrd indoor range and NOW a 30yrd range PLUS the Hunting Simulator (Dart System). This is truly a shop for archery enthusiasts of all ages, with all the gear you need to be successful, including Clothing, Packs, Optics, Calls, Scents and much....much...More!! We are proud to offer built in house custom string sets that are truly the best in the industry. With our personal attention to every strand, highest quality material we guarantee no peep twist and no movement for 1 year. This means, when your bow is tuned, your bow stays in tune, it will not come out. The next time you are in the shops ask for your custom set of On Target Custom Bowstrings from Dead-On Archery. Plus we take pride in getting anything you need with custom orders. No order is to small. You need it, we have it and if we don't have it, we can get it! If you are looking for a place to meet people with the same love for the sport or archery that you have, then this is the place to be. We host many indoor archery tournaments, target, and 3-D. We will also hold informative seminars in house to help you become a more knowledgeable Bowhunter.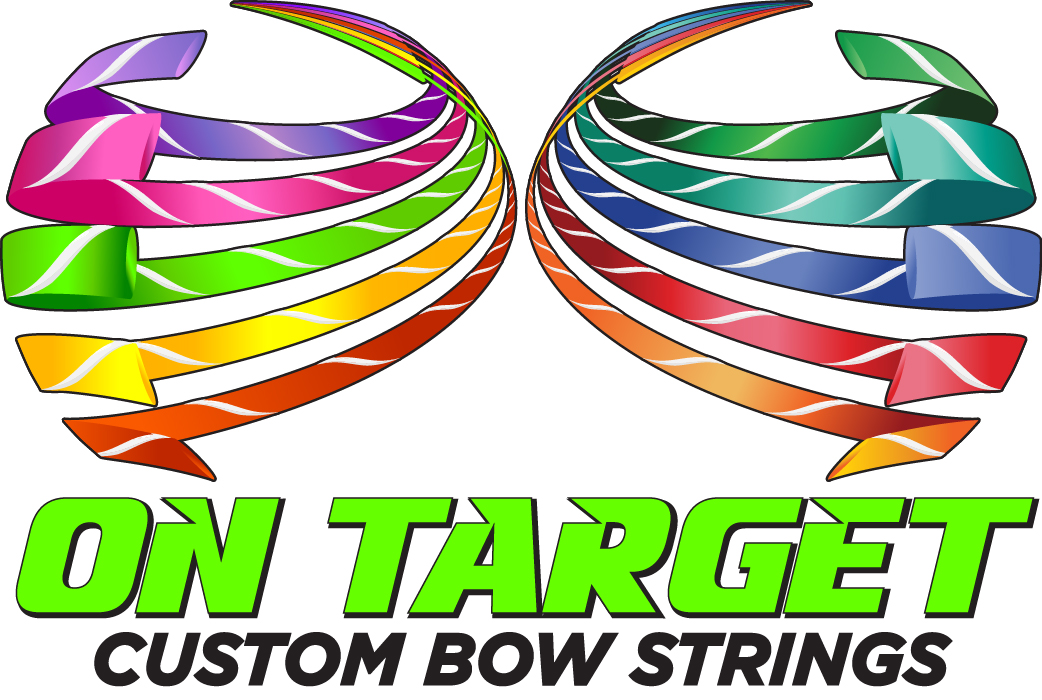 Dead-On Archery aims to be your one stop archery pro shop for all your archery needs. Bow maintenance and bow repair is our specialty. Our vendor affiliations are growing and we are offering brand name equipment and parts at great prices! If there is anything you need, call us. We are serious about delivering exceptional service quality that makes a visible difference to YOU-whether you are a target shooter, hunter or hobbyist. So take aim today and make sure it is Dead On!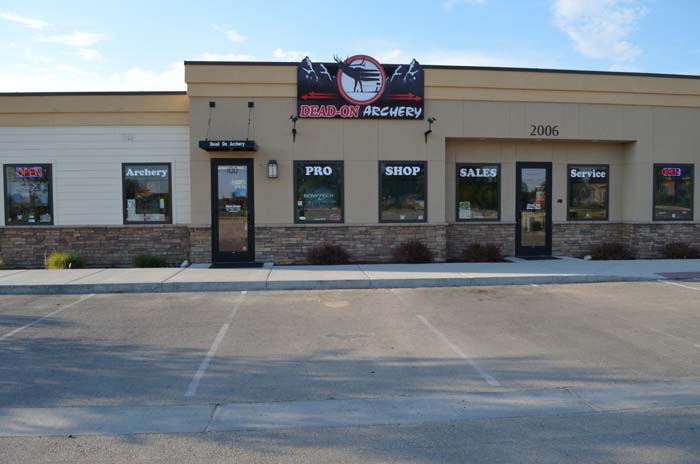 2006 E Franklin Road, Meridian,Idaho 83642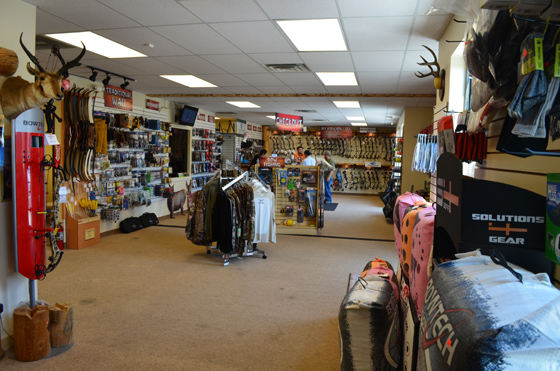 Showroom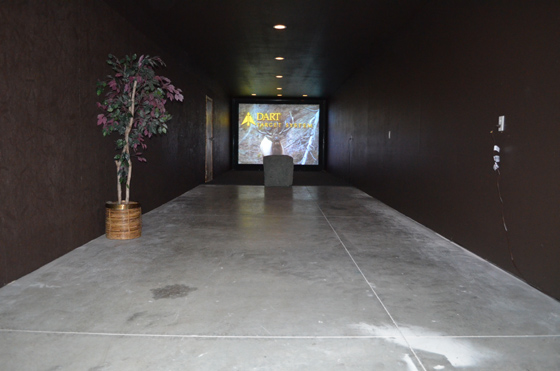 Dart System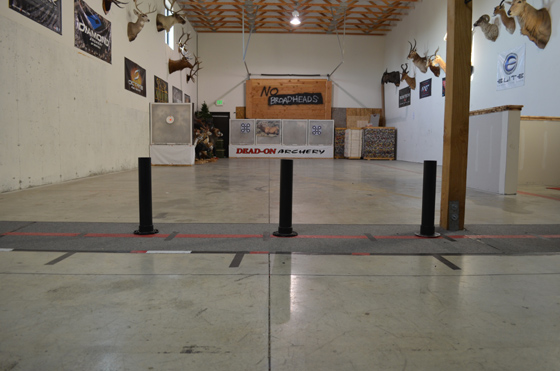 20 Yard Indoor Range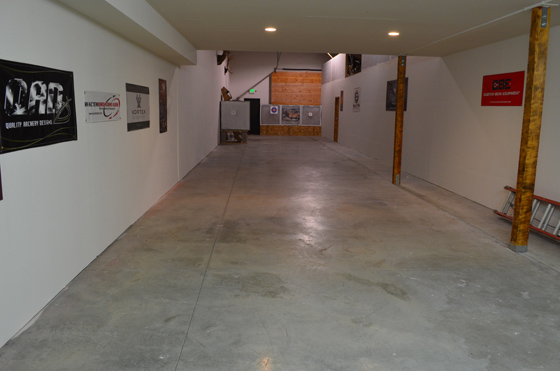 30 Yard Indoor Range